Introduction:
Before the era of technology, the process of building brand identity seemed completely different than it is today. Businesses had to rely on newspaper ads, television ads, and radio ads to build their brand identity. Although the results weren't satisfying enough, these were the only marketing methods.
But with the evolution in technology and the introduction of digital marketing, a number of businesses succeeded in increasing their revenue. Undoubtedly, a wide variety of digital
marketing channels are helping businesses of all sizes to reach their target audience.
Well, the wonders of technology aren't limited to the social media marketing channels only. But there are various other tech products that equally help in taking marketing to the next level including your brand identity design. So, what are you waiting for? Visit the expert brand identity designers to stand out in the crowd and create an impact!
Moreover, go through the list below to discover how tech products are changing the marketing landscape.
Engaging User Experience (UX):
The days of physical presence are gone. At present, an interactive, responsive and
An appealing website is crucial to create an impact and attract customers. Indeed,
a business website not only represents your brand but also, enhances the
trust of your audience as it works on building your business identity.
The more engaging the user experience, the more customers your brand will attract. Hence, it would be best to own a business website along with advertising your brand on various digital marketing channels.
Remember, your website's look and feel matters. It works in a way that even if your customers don't know you, they still get impressed by your brand identity, your website.
Internet of Things (IoT) Devices:
Surprisingly, the internet isn't any more confined to laptops, PCs, and cell phones. Now, the
network is spreading across various devices and appliances. From your home's main gate to your room's bulb including every single thing in between can be operated through the internet. Well, not only operated but all these IoT devices can read your minds and know your needs to act accordingly.
You might feel scared but there aren't any bounds of happiness for the marketers. Indeed,
these devices can be used for advertising purposes as well. Hence, you can add IoT-based ads to the list of your marketing ideas to create your brand identity. This way, you'll know what your audience likes the most and offer them their most desired product to generate revenue.
Chatbots:
Did you just send a message to your favorite brand asking them about the next sale? You
got an instant reply from them, right? Do you think that humans can be enough
efficient and quick? Well, the answer is 'No' and the reason behind this
efficiency is the chatbot.
Chatbots fulfill the needs of customers by providing them timely attention and responding to their queries. Hence, your customers will be getting 24/7 support from your business and this level of availability will surely bring in more customers. Indeed, the role of chatbots in building your brand identity and trust can't be neglected.
Also, it is believed that the robotic era is around the corner. Therefore, the sales in the coming years will be operated purely by chatbots rather than human beings. This fact might have lessened your surprise regarding personalized campaigns on digital marketing channels.
Voice Search:
While calculating the search ratio, it has been observed that 50% of searches are done through mobile phones while 20% of them are voice searches. Unsurprisingly, in the future, no one would bother to type if they can simply ask their queries from Amazon's Alexa.
Here the question arises that how a brand can benefit from this? While following the idea of creating a business website to build your brand identity, you might have saved some questions to add to the FAQs. These FAQs will play their part and answer the queries asked through voice searches.
Focus on answering the FAQs in a simpler and conversational tone for a better understanding. The clearer your answers, the more right audience you'll attract. Moreover, you can provide the same answers on your digital marketing channels as well.
Content Marketing:
It is crucial to ensure your customers that you care about their interests and likings. Being consistent with uploading authentic and compelling content will make your visitors happy. They'll soon build a connection with your brand and this will lead to having potential customers.
Hence, regular posting on various social media marketing channels can be beneficial for increasing your sales. However, the content type can be text such as blogs and articles or any other media type such as videos and images.
Make your motive to satisfy your customers. Don't leave your prospects behind in the race of building a reputable brand identity.
Data Analytics:
Data analysis is a vitally important factor in marketing. When a customer purchases a product from a website, the respective purchase history as well as the personal details of the customer are recorded. Also, the data obtained through surveys held on social media marketing channels play an effective role in data analysis. These records are further processed to extract useful information which can be used in the marketing strategies later.
Making it simple, you can break down this process into inspecting the collected information, cleansing it, transforming it, and finally, modeling it to attain useful information.
In one way or the other, data analysis helps in creating better marketing strategies while targetting a particular group of audiences. This eventually facilitates building your brand identity, the end goal of marketing.
Digital Marketing Channels:
The introduction of digital marketing channels has proven to provide a great advancement in the marketing landscape. Earlier, the social media marketing channels weren't used much for branding instead of that they were considered entertainment platforms. But at present, entrepreneurs are benefitting fully from digital marketing channels such as Facebook, Instagram, etc.
Big entrepreneurs have created their pages on such platforms to increase their exposure. However, small businesses use them for building their brand identity and attracting customers.
Snack Ads:
How would you feel if people skip your ad every time it pops up on their screen? Would you be able to create your business identity with these ads that are not even watched by a single person?
You will definitely go against the above statements. But don't worry, the advancements in technology have covered it all. With snack ads, you can deliver your message and advertise your products in just 5-sec.
The bite-sized convey your idea efficiently without taking up any time of your customers. So, it's recommended to leverage these snack ads and increase your business exposure. Indeed, the snack ads can run on multiple digital marketing channels such as Facebook, Twitter, Instagram, etc.
Blockchain:
What is a blockchain? It is an incredible tech invention that is doing wonders for marketers. By using blockchain technology, the buying and selling process can be done easily without engaging any third-party agent. The decentralized record of data enables better marketing while keeping the data secure.
It works with the principles of encryption and transparency. Also, blockchain facilitates cost-saving.
Email Marketing:
Email marketing is another factor that helps businesses to stay connected with their customers. It refers to sending emails to the customers regarding new offers and deals that your business is offering. Moreover, it doesn't require collecting any contact numbers personally from the consumers. All it needs is to attain the customer's emails either through the website's contact form or purchasing history.
It is interesting to note that email marketing is an effective way of marketing as it keeps your customers updated now and then.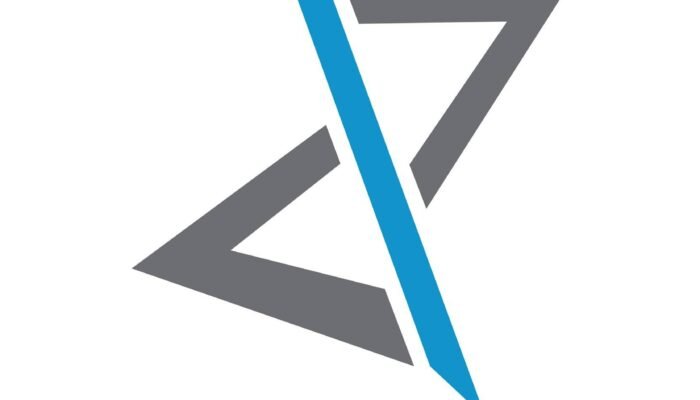 Conclusion:
In today's world, your business can't compete with its competitors without leveraging the
technology. As discussed above, the traditional methods of marketing have become outdated and aren't effective enough. Hence, to stay ahead of the curve and create your business identity, it's crucial to incorporate technology into your business.
However, it isn't important to incorporate all the tech products at this minute. But becoming a bit tech-savvy won't hurt your business. Instead of that, you'll wish to have known about this earlier. So, which digital marketing channels will you use for marketing your brand?